Bob and Judi Farr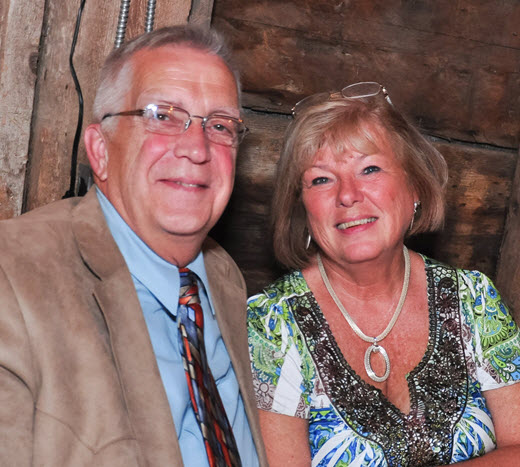 In 2006, on the way to being frugal, we stumbled into GREEN!
Bob and his wife, Judi, sold their 1903 Victorian home in Manchester NH and built a "5-Star" Energy Star home. Because they didn't want to have to deal with continual maintenance and heating costs, so they chose several energy efficient upgrades. Their home includes an ICF block foundation, Structural Insulated Panels (SIPS) for the first floor walls, and Geo-thermal furnaces for heat and air conditioning and in 2015 they added a 21kW Solar Array. Their home is an ALL electric home and uses no fossil fuels.
In 2019 Bob retired from the gasoline industry where he worked with distributors and station owners to keep them EPA compliant. Like other commercial businesses, gasoline stations are HUGE consumers of electricity and are seeking every avenue at their disposal to decrease their energy costs and lessen their carbon footprints. Using his expertise, he is now assisting independent distributors and other commercial businesses with their energy needs including solar, energy supply, smarter meters, LED Upfitting, Solar charging stations, Energy Efficiency devices, Bill Auditing and Energy Auto Switching.
Judi has earned two Real Estate designations, EcoBroker and NAR GREEN as well as Certified Green Professional though the National Association of Homebuilders. She also is on several Green Building Committees and teaches a continuing education course for Realtors on how to assist homebuyers and sellers maximize the solar investments in their homes. Consulting with people about Solar is just a natural progression of where life has been headed for the last decade!